NetSuite in the Beauty Industry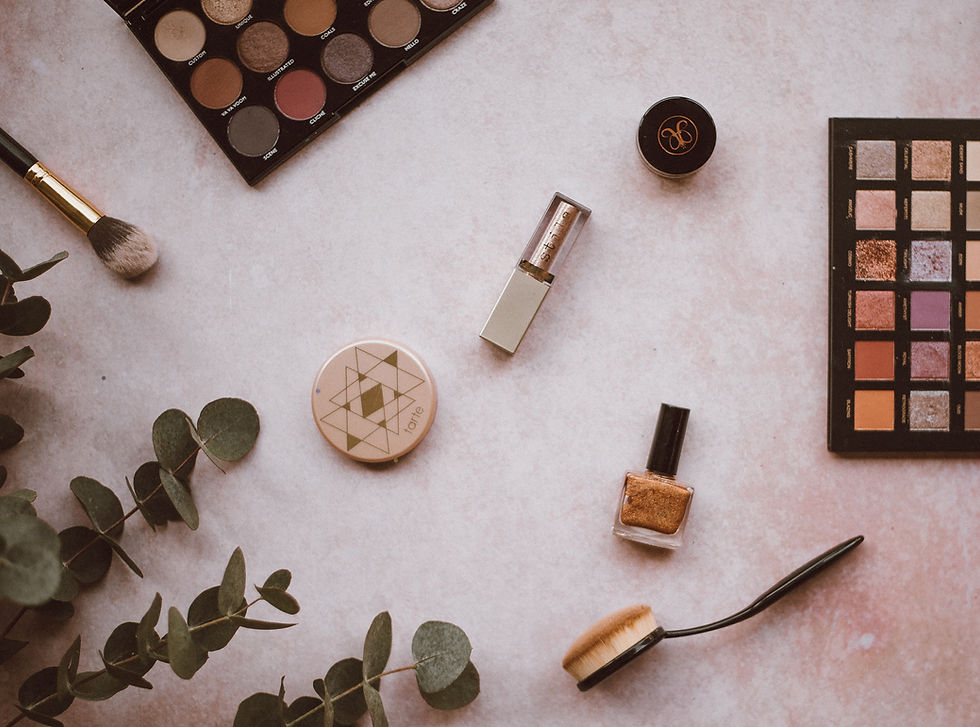 Every business industry comes with its own fun and unique needs. But we have to say, after spending a lot of time working with various businesses, the beauty industry has come to be one of our favorites! After working with clients like Rare Beauty by Selena Gomez and Kate Somerville, they've encouraged an appreciation for teaching about clean beauty to clients and specifically boasted our desire to provide systems that make access to consumers even easier.
However, when we first began working with these fan-favorite brands, we were instantly reminded of the struggles that many ERP systems can bring to brands like these. Without the right ERP system to handle the weight of a successful business, the differing needs of the beauty industry and the different needs of its customers, the wrong ERP system can make running a business increasingly difficult.
Beauty brands need an ERP that can not only strengthen the user experience, elevate and promote the brand but also bolster the business's scalability. Beauty brands need an ERP that can be as diverse in its features as they are in their products. And for a while, that was a hard solution to find even in the sea of ERP's!
But we're happy to say that we've found the solution. NetSuite is one ERP that has been tried and proven when it comes to its capability in the beauty industry. For our clients Rare Beauty by Selena Gomez and Kate Somerville, using NetSuite has been a game changer and now, we want to share how it can be one for you too!
Simplify The Experience
If you're running a beauty brand, you know more than most that your customers aren't coming from one singular channel. With platforms like Facebook, Instagram, Google, and Amazon offering the same products in different areas, you know that your customer is shopping for the same item in MANY different places. As a brand, this demands the need for a simplified experience and with an ERP system like NetSuite, you're able to provide this.
With its omnichannel preparedness, NetSuite allows your business to sell across multiple channels while giving your customer a seamless experience. With "end-to-end solution and single commerce cloud platform that combines ecommerce, POS and order management with back office systems" your customers will get the same experience no matter where they shop. Which will add to the trust factor in your brand!
Elevate Your Brand
You know those brands that seem like they got left in the 90's? NetSuite doesn't want that to happen to you –it hurts your brand and your business! So with a focus on elevating your brand, the NetSuite system helps beauty brands by keeping its technology ahead of the game. In a market that keeps even the best businesses on its toes, NetSuite allows businesses to have cloud-based and mobile-ready solutions so that your business can grow with the market.
You can "quickly and easily add new channels, geographies, business models and brands." This makes it so your business is always keeping up with the needs of your customers no matter where they are which communicates the message that your brand cares about being there for them!
Connect With Your Customers
Customers today want to know that a brand cares about them and their needs. While many ERP systems may fail on delivering this need, NetSuite does not! With the ability to track all customers, their orders and their preferences, NetSuite completely changes the way you understand and connect with your customers. By giving them more of what they'll love, they'll soon see how much you're invested in them! This creates loyal customers who are not only sure to return but also sure to spread the word about your brand!
Get an ERP as Beautiful as Your Brand
When choosing the right ERP for your brand, it's important you get one that satisfies the needs of your business. And when working in the beauty industry, those needs are far and wide! With a system like NetSuite though, you can answer those demands all under one umbrella.
Have more questions about implementing a system like NetSuite for your beauty brand? Click here to book a call and find out how Ekwani can make the transition an easy one.