2023 Swim Trends (feature Recycled Fabric Swimsuits – JOLYN)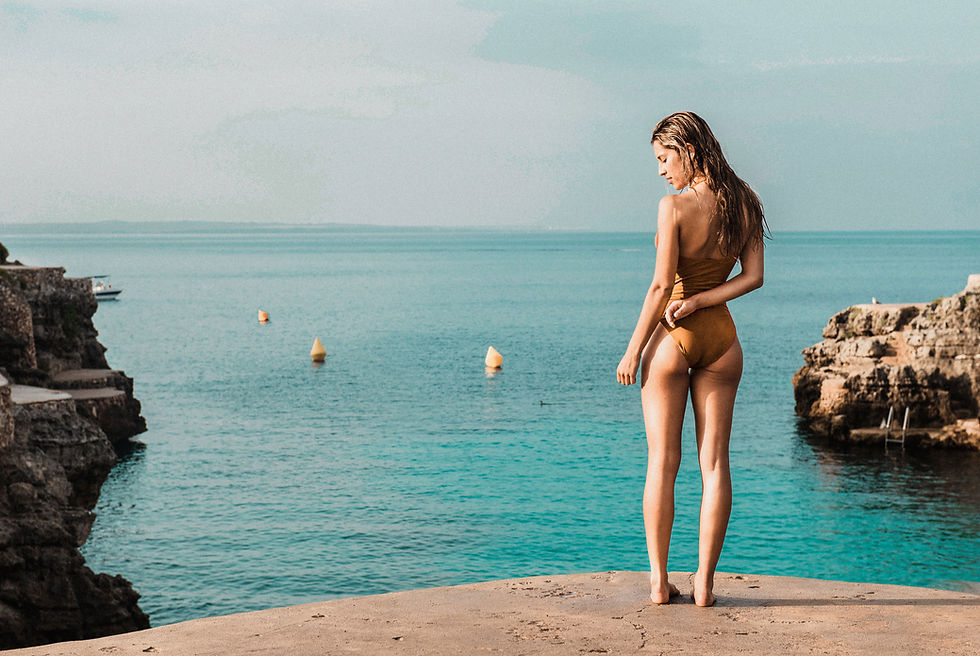 With the Spring sun making its debut, we know you've probably thought about diving into the crystal blue waters of the ocean or maybe a pool once or twice. And we don't blame you! The kids shouldn't be the only ones who enjoy a fun Spring break lounging at the poolside.
After a long cold winter indoors, you deserve some fun too. So not only are we advocating for you to pack that bag and get wet, but we'd also love for you to do it in style! After all, there's nothing more fun than soaking up some sun while feeling confident in your skin. And with 2023 swim trends making their rounds, we couldn't think of a better time to share them with you!
Here are some of the top 2023 swim trends you'll find as you make your way to the refreshing poolside or oceanside!
Lingerie
The lingerie sets are the most significant trend you'll see coming out of 2023 swimwear! While this can be in the form of a bikini or one piece, the style's main focus is bringing a bit of bedroom fun!
Take this Cora Ruffle One Piece Swimsuit, for example. With its playful color, soft ruffles, and eye-catching corset, it gives a sense of sensuality but active fun, and we're sure it'll leave you feeling like the center of attention.
Skirt Sets
Don't you love when history repeats itself? While skirt sets may feel like something straight out of the 90s, as of 2023, they're officially back in!
You can find many skirt sets on the market in differing patterns, colors, and designs but believe it or not, simple is also best here. This Swim Micro Mini Skirt, for example, is straightforward but amongst some of the most popular pieces out there this season.
Ruffles
Looking for something that's a bit more fun and makes a statement? Then you might want to go heavy on the ruffles! While they may be found playfully hiding in the lingerie pieces, they're also making big statements on their own.
For example, this Twist Front Ruffle Shoulder Bikini Top is a showstopper all on its own, but pieces like this Across the Tides Black Ruffled Bikini Top also bring a quiet feel of fun and playfulness while making its own statement in style.
Classic Bikini
We can't complete this list without talking about the classic bikini, of course! While trends will come and go, the classic bikini will always rank amongst the top trends. And it's no wonder why!
Classic bikinis bring class and nostalgia, and when you shop from our client, Jolyn, you're getting class and so much more! As a brand dedicated to uplifting women of all shapes, sizes, and abilities, Jolyn provides recycled fabric swimsuits that make you feel your most beautiful while encouraging you to reach your goals and have fun every step of the way.
Now, if you're asking us to pick one suit to recommend, we can't. We've fallen in love with them all, and while we hope you'll have more luck zeroing in on just one swimsuit, we also understand if you can't.
Feel Good and Look Good!
No matter which Spring style you choose to go with, whether from our list or your own, we hope you pick something that not only makes you look good but helps you feel good!
Getting back out into the world and taking a dip in the waters under the fresh Spring sun is all about returning to things you love and feeling good about yourself. We hope your swimsuit can add to that!