5 Spring Beauty Favorites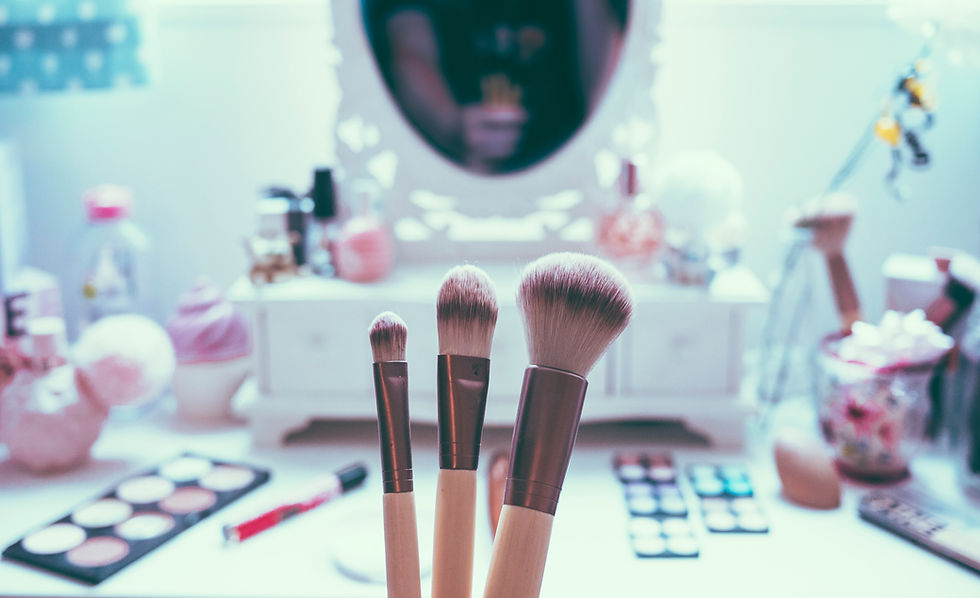 Looking to hit the reset button on your beauty products? Then you've just hopped into the perfect blog.
Here, we're celebrating the fresh Spring weather with you as you toss out the old and sort through all the new, fresh, and rejuvenating Spring beauty products that will become some of your Spring beauty favorites.
Bright Start Retinol Alternative Eye Cream
The first on our Spring beauty favorites list must go to our client, ILIA's Bright Start Retinol Alternative Eye Cream. Designed to be your go-to morning eye cream, this product gives your eyes the retinol boost without having to worry about harmful drawbacks.
So whether you're starting the day on 8hrs of sleep or .8 hrs, this cream will be your go-to thing for refreshing and reviving your look so that you can walk out the door with a spring in your step.
Fenty Beauty Stalk'r Face + Eye Bronzer and Highlighter Palette
Created to give your skin the "sun-soaked glow," this bronzer and highlighter palette will be just the thing to help you welcome back that warm Spring sun as you get back outdoors and enjoy the fresh air.
Elaluz Sun Riser Illuminating Primer
If the cold winter months have left your skin feeling dehydrated, then you'll love this Sun Riser Illuminating Primer from Elaluz. Budget-friendly and committed to clean beauty, this product is another one that promises to give your skin that early morning, sunny glow.
But it does come with one bonus! It can go under or over makeup so your skin can enjoy its creamy formula day or night.
Drunk Elephant Wonderwild Miracle Butter
While this one doesn't necessarily add one of the sunshine vibes of the products that came before it, it carries its weight when it comes to rejuvenating dried skin. As an "intensely nourishing salve," it focuses on helping dry skin by activating its natural healing abilities. And if you were wondering, yes! It's also clean beauty approved.
Watermelon Glow PHA+BHA Pore Tight Toner
Last but certainly not least on our Spring Beauty favorites list comes from our client, Glow Recipe. While there were one too many high-quality products to choose from, we narrowed down one of our favorites to the Watermelon PHA + BHA Pore Tight Toner.
While its watermelon vibes and fun fruity flavors of Spring were certainly a draw, what really cinched this as a favorite on our list was its ability to hydrate your skin and tighten your pores ALL. AT. ONCE. Don't believe us? Make sure you check it out for yourself before the Spring season is over.
What Products Will You Spring Into?
From the Bright Start Retinol Alternative Eye Cream to the Watermelon Glow PHA+BHA Pore Tight Toner, there's clearly no shortage of refreshing and rejuvenating Spring beauty products to make your skin feel beautiful while making you feel more confident.
Tell us, what products will you be using to give yourself the Spring beauty treatment this season?